Lean principles going beyond the production itself results in no waste to landfill
Mil-tek assisted Trivium in delivering on its sustainable goals
Internal transport decreased by 60%
Trivium Packaging has worked with Mil-tek at its factory to deploy lean principles beyond the production line, to be able to no longer send waste to landfill.
A plus was the significant reduction in internal transportation and time spent on waste transport.
No more waste to landfill
Metal packaging is produced by Trivium Packaging to protect high-end brands' products and make them stand out on store shelves. The promotion of Lean manufacturing is one of the primary cultures of its Nottinghamshire facility. Its most recent project aimed to help the business achieve the goal "no more waste to landfill", in order to uphold its environmental commitments.
Components are brought in for assembly and are all packaged in paper, cardboard boxes, shrink wrap, and plastic banding. This led to a significant amount of ancillary waste, which is waste generated in addition to the production of the real product.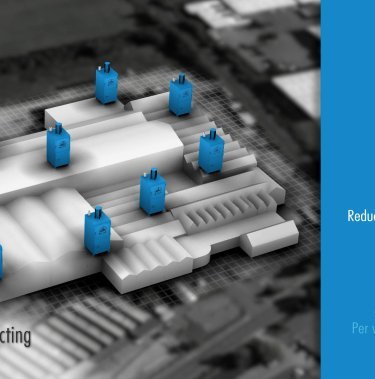 Stacks of waste and high forklift activity
Production workers had to use forklift trucks to carry waste from point A to point B, which resulted in a lot of forklift truck activity and led to stacks of waste being left on the production line for collection.
This turned out to be a continuous problem because the plant was constantly trying to minimize any possible contact between forklift trucks and pedestrians.
Operators were responsible for keeping the workspace tidy, but they frequently had to leave the production line to deal with the constant flow of waste, or alternatively let it build up. Therefore, they were not carrying out their primary functions because they were not on the line.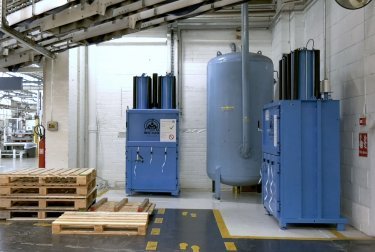 Value stream mapping for movements and processes
To deal with this problem, the Trivium Safety Team hired Mil-tek. Initially, we performed a thorough value stream mapping at the facility in order to track operator movements and the production processes. These demonstrated how – recognising that the lean manufacturing mindset was already present at the facility – the 5S mindset to a greater extend should reach beyond the production line itself.
According to the value stream mapping, each operator would walk 300 meters over forklift truck routes to reach an external garbage container – 10 times during a typical shift! Eliminating this step was viewed as essential to resolve the overall problem, because it took time away from the production line that could have been used elsewhere. By compacting the waste at the source, using Mil-tek pneumatic waste sorting solutions, we demonstrated how to reduce both transport time and piled waste.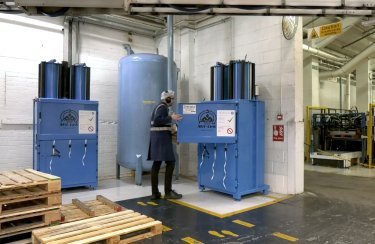 Simple to install
The compaction equipment provided by Mil-tek reduced waste volumes by on average 10:1, thereby also reducing the need for external trips to containers. Having no electrical or hydraulic components, the Mil-tek machines could be installed directly on the production line to maximise efficiency, and be powered by compressed air lines already in place in the factory.
The deployment of the proposed solution has had a significant impact: double-digit journeys per shift fell to just one per month.
An exercise in 5S had suddenly become something more significant, with added benefits: operators were leaner, accident-risk was reduced, and waste costs began to fall.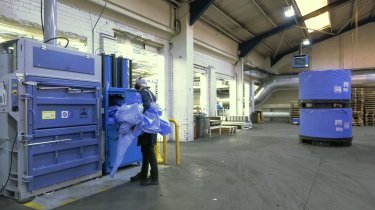 Additional benefits
The Mil-tek solution has been adopted in six places near the factory after the original success and wider roll-out, bringing Trivium one step closer to attaining no more waste to landfill.
What began as a strategy to lessen unsightly waste has resulted in cost savings, increased effectiveness, a smaller carbon footprint, fewer forklift truck movements, fewer waste trucks on the property, and happier employees.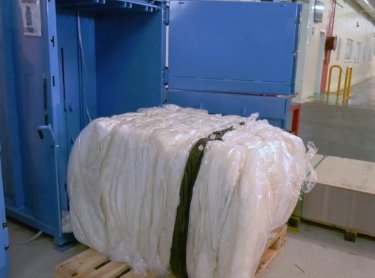 Any questions?
To discover more about how Mil-tek can help your company handle your waste more effectively – use the form to contact us.
We'll help you save important resources like costs, time, and space.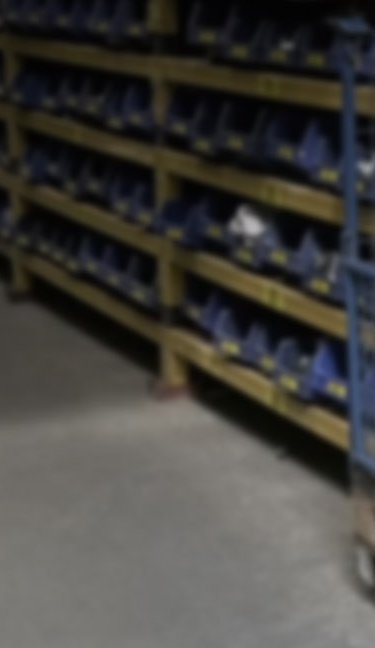 HydraSpecma - A 75% decrease in forklift driving